North Star Figures latest releases...
Merry Christmas Everyone!
Welcome to the last newsletter of 2016
North Star is going to close for the Christmasperiod from the 24th of December to the 3rd of January. I'll be looking through the emails over the period, so if you have a question I will get back to you, just not immediately.
We will also have a catch up day on Wednesday 28th of Decemberwhere we'll get as many mail orders out that have come in over the Christmas weekend as we can.
But it'll be business as usual on the 3rd of January 2017.
What has 2017 got in store?
Crusader Miniatures
have a WW2 French Dragons Portes range ready to roll in the early part of the year.
Artizan Design have a full WW2 Soviet range to launch, as well as new additions to their FOG Steampunk line. Great War Miniatureshave lots of troop varieties to add to their Potemkin Wars range, as well as the new Heavy Brigade for the Crimean War.
North Star will be getting the reprint of their popular African wargame 'Death in the Dark Continent' out, along with new African armies.
In collaboration with Osprey, there are threeprojects planned, all secret at the moment but expect lots of new plastic figures.

There will be new supplements for Frostgrave, new figures and the first large resin model for the range.
And like every year, I bet something great comes along that even I'm not expecting!
It just remains to wish you all a Happy New Year
SLA Industries RPG Book
Operative, Employee, Contract Killer, Necanthrope, Ebon, Biogenetic, Corporate. These are the lifestyles available to you when you enter SLA Industries' World of Progress. Society split between truth and deception, conflict and political subversion, style and horror. Television and Insanity. Fighting for your life as an oblivious public watches on, awaiting your last breath between the adverts.
SLA Industries is a game of urban horror. Its dedicated fan base is a testament to its enduring appeal, so take this opportunity to find out how good it is for yourself. This is a full reprint of the 2000 edition of SLA Industries. The book is in a new format - American letter size, bound in high quality hardback.
DSLACa002 - Carrien Pack
DSLASh001M - Shiver Patrol
Victrix Ltd. Ancient Rome
VXA024 - Numidian Infantry

Seven Years War Infantry Units
Seven Years War Russians
Seven Years War - Prussians
Seven Years War - French
Frostgrave Calender
A beautifully illustrated wall calendar featuring 12 favourite pieces of Frostgrave artwork, all major UK, US and Canadian Holidays, as well as a notes section and year overview for 2017-2018.
CBC09 - British Dragoon Guards/Royals
CBC11 - Royal Scots Greys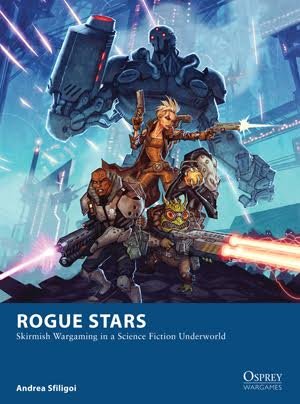 Rogue Stars
Rogue Stars is a character-based science fiction skirmish wargame, where players command crews of bounty hunters, space pirates, merchants, prospectors, smugglers, mercenary outfits, planetary police and other such shady factions from the fringes of galactic civilisation.
TANKS The World War II Tank Skirmish Game
Tiger 1
The German heavy Tigers were the tank the Allies most feared when they landed in Europe. With exceptional armour and mounting the impressive 8.8cm gun they were almost unstoppable, having taken a toll on Allied armour on the Eastern Front and North Africa where T-34 and Sherman tanks were incapable of stopping them.
Tiger I E
Platoon-Special Limited Edition Set
When the Tiger was introduced in 1942 it was a weapon unequalled in performance and protection, there was little the Allies in the Tunisia or Russia could do to knock them out. It had its disadvantages (it was slow and a little unreliable to start with), but at the time its clear advantages outweighed these.
Army Painter Paint Sets
AP-WP8022 - Wargamers Complete Paint Set
AP-WP8021 - Mega Paint Set
Wargames Illustrated 351
OBSERVATION POST
THEME: GOING TO EXTREMES
AND MUSKET BLITZKRIEG
THEME: THIS IS MY LAST PIGEON
THE PANZERS OF WORLD WAR III
THEME: THE LAND OF THE 50 MPH
THEME: MODELLING SEWERS
DESIGNER'S NOTES: UNLEASHING THE BATTLEGROUP
THEME: FROZEN CHOSIN
THREE CONTINENTS, THREE CONVENTIONS
SWORDPOINT ARMY LISTS
DESIGNER'S NOTES: CHOSEN MEN
FIGURE DIRECTORY
North Star 1672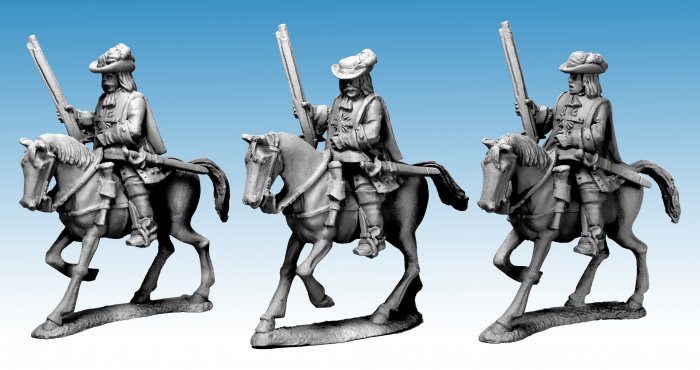 GS47 - King's Musketeers (Mounted)
USA GALLERY
Painting by Chris Steadman
please
'like' us on Facebook
Frostgrave and Rogue Stars are copyright Osprey Games 2016. Miniatures are all copyright North Star Military Figures Limited & Osprey Games 2016.
Copyright (C) 2003-2016 North Star Military Figures Limited Ltd All rights reserved.