The latest Frostgrave, Oathmark and the rest from North Star...
What's first? Goblins! It's the last weekend to pre-order our Oathmark Goblin deals. The pre-order period ends on the 6th of December. We should start shipping the Goblins on or around that date, once the pre-orders have left you will be able to buy the plastic and metal Goblins as normal. But you'd be daft to wait till then, because the deals are so good!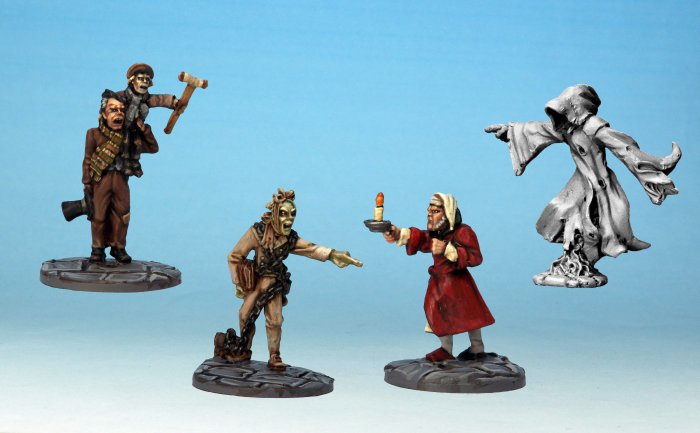 Movember
has put us in a charitable mood. We've re-released the Dickensinspired models by Artizan Design just for this Christmas period, and we're going to give part of the proceeds toGreat Ormond Street Hospital. We'll pay the proceeds to GOSH through this Just Giving webpage, if you wish to donate as well, please feel free.
There have been LOADS of new figures and games coming into North Star these past 2 weeks, so I'm sorry to say we've had to thin the newsletter out a bit and just give you selected highlights this time.
Can you believe it? We try and tell you about everything on our Facebook and Twitter feeds, do you follow us on those mediums? It's a good way to know about everything that comes into our warehouse.
So have a look through the highlights below, and hopefully there's something you want for your Christmas stocking.
Thanks for reading
Oathmark Goblins Pre-order Deals
Pre-order Offers end midnight
6th of December.
T
he Great Goblin Command
sculpted by Mark Copplestone
Our Movember promotion has finished. A huge thank you to everyone involved, we raised £1132.00 for the MovemberFoundation, Hurrah!
And we sent out some great Pulp figures, hope you get them all painted.
'Tis the season of goodwill to all men!
These three Christmas Carol figures by Mike Owen will only be available 'til the 20th of December. We will donate £3.00 of every sale to Great Ormond Street Hospital for Children.
Merry Christmas!
Grand Battles Napoleon
is a strategic wargame where you as the General are responsible for a Napoleonic corps.
Swordpoint
Chariot Armies
Period Lists
SWORDPOINT Chariot Armies provides you with all the information you need to field armies from the period 3000 BC to 700 BC in your games of SWORDPOINT.
The book contains 35 army lists with many variants.


You require a copy of SWORDPOINT Ancient and Medieval Wargames Rules to use this book.
Wargames Illustrated 362
OBSERVATION POST
THEME: A LITTLE GATLING MUSIC
RULES SHOWCASE: FROSTGRAVE – GHOST ARCHIPELAGO
THEME: MACHINE GUNS IN THE GREAT WAR, 1914 - 1918
TWAS THE KRAMPUSNACHT BEFORE CHRISTMAS
THEME: THE DAWN OF THE DOGFIGHT
GASLANDS
THEME: DJANGO
THEME: WHERE YOU GOING NOW?
BUFFALO SOLDIERS
THEME: HOW TO… MAKE A 15MM MACHINE GUN NEST
A SHARP(E) LOOKING GAME
PAINTING RUSTED ARMOUR
OPERATION HANNIBAL
PORT ARTHUR
HOBBY TALK: CLIMBING THE LEAD MOUNTAIN
FGA301 - Female Crew
Adrian's Walls pre-painted resin terrain for Ghost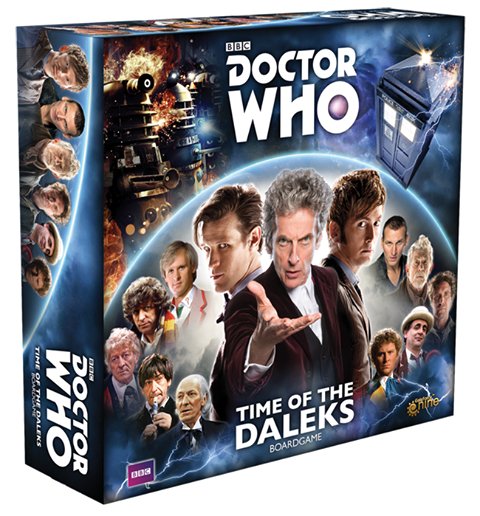 Doctor Who
Time of the Daleks
In Doctor Who: Time of the Daleks, players take on the role of the Doctor, travelling throughout time and space, finding new companions and having adventures to repair the web of time. Players do this by overcoming challenges. The Doctor can overcome most challenges he encounters, but he always needs his Companions to help give him an edge. Players must cooperate to stop the Daleks, while trying to get their TARDIS to Gallifrey first, to prevent Davros from invading the Matrix in the first place.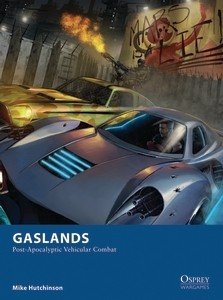 Gaslands
Shoot, ram, skid and loot your way through the ruins of civilisation with Gaslands, a tabletop wargame of car-on-car destruction in a post-apocalyptic wasteland. Players control small fleets of armed vehicles in battles for resources, dominance and survival. With rules for multiple vehicle types (from motorbikes to big rigs), varied special weapons and accessories (including oil slicks, caltrops and nitro boosters), and a host of options for scenarios, environmental conditions, crew and campaigns, players can tailor games to match their own visions for an anarchic future.
Battlefield in a Box
British
East German
Paint Set
Soviet
U.S.A.
West German
HAMMERFALL
Team Yankee Starter Set
Includes two plastic M1 Abrams tanks, three plastic T-64 tanks, Tank Commander sprues, one Team Yankee mini rulebook, one Hammerfall 'Start Here' booklet, two Terrain Cards, six dice and four Unit cards.
Hammerfall is your introduction to the exciting world of Team Yankee, the world's
most popular World War III miniatures game.
Rubicon Models 1/56th 28mm scale plastic WW2 tanks
Gangs of Rome
Coming January 2018
please
'like' us on Facebook
Frostgrave is copyright Osprey Games 2017. Miniatures are all copyright North Star Military Figures Limited & Osprey Games 2017.
Copyright (C) 2003-2017 North Star Military Figures Limited Ltd All rights reserved.